On Friday the 11th of May Mrs Crowther spent the day in Reception. She told us all about the tradition of dancing around a Maypole. We were really excited to try it out ourselves.
First, we had a go at holding a ribbon and dancing around the Maypole in one direction. The skill was to hold the ribbon tight and taut. It was surprisingly tricky!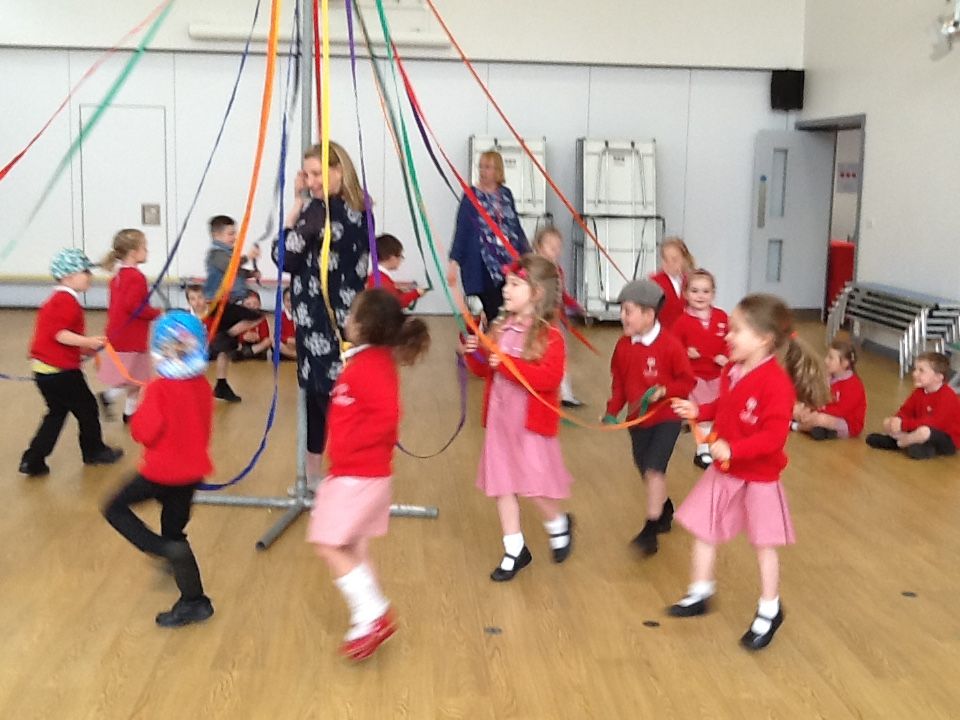 Next, it got very tricky! The girls and boys split and went different ways. This made a 'barber's pole' pattern on the Maypole.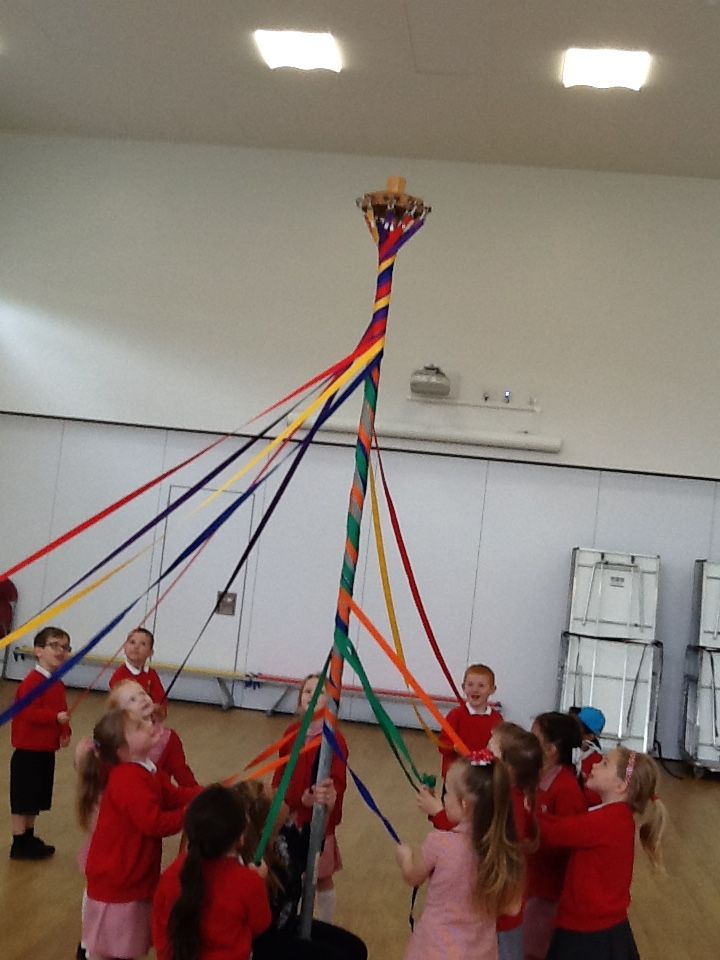 Thank you Mrs Crowther for teaching us a traditional dance, we really enjoyed it!
Mrs Wallace and the Reception Team