In Science we have been learning all about how plants grow. We know that they start off as a seed and how to look after them to make them grow.
We have looked at vegetables alongside our story 'Oliver's Vegetables' and we now know that fruit are different because they have seeds or stones inside. Our special story recently has been 'Handa's Surprise'. This led us to explore some of the friuts from the story...yum! We took them apart and tried to see where the stones or pips were. Do any parents know where the seeds are on a pineapple? It's tricky!! Ask your children as we are experts!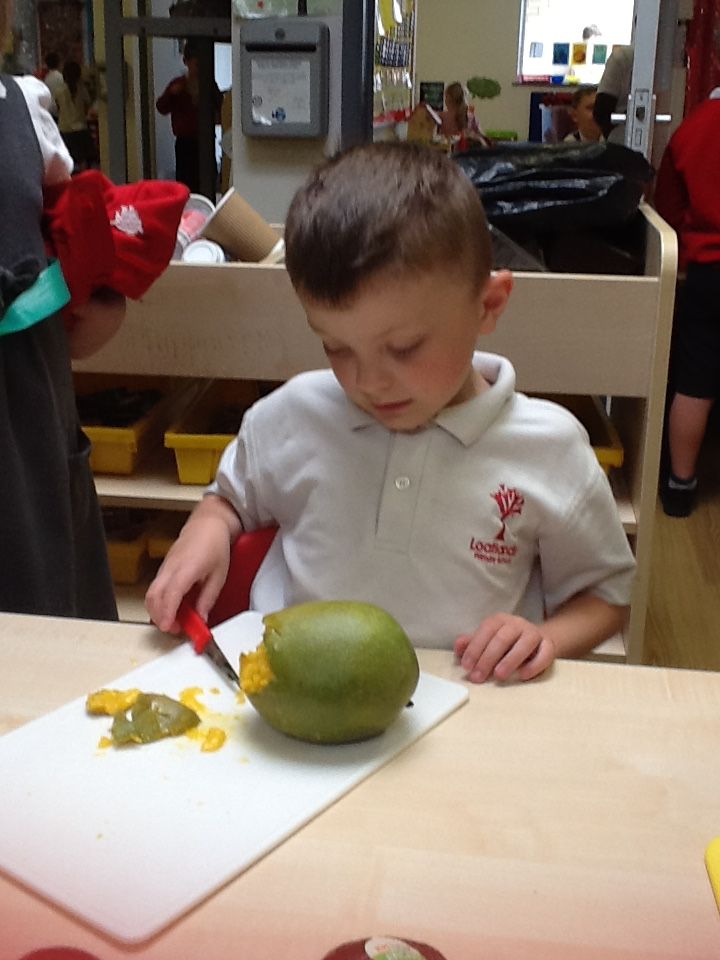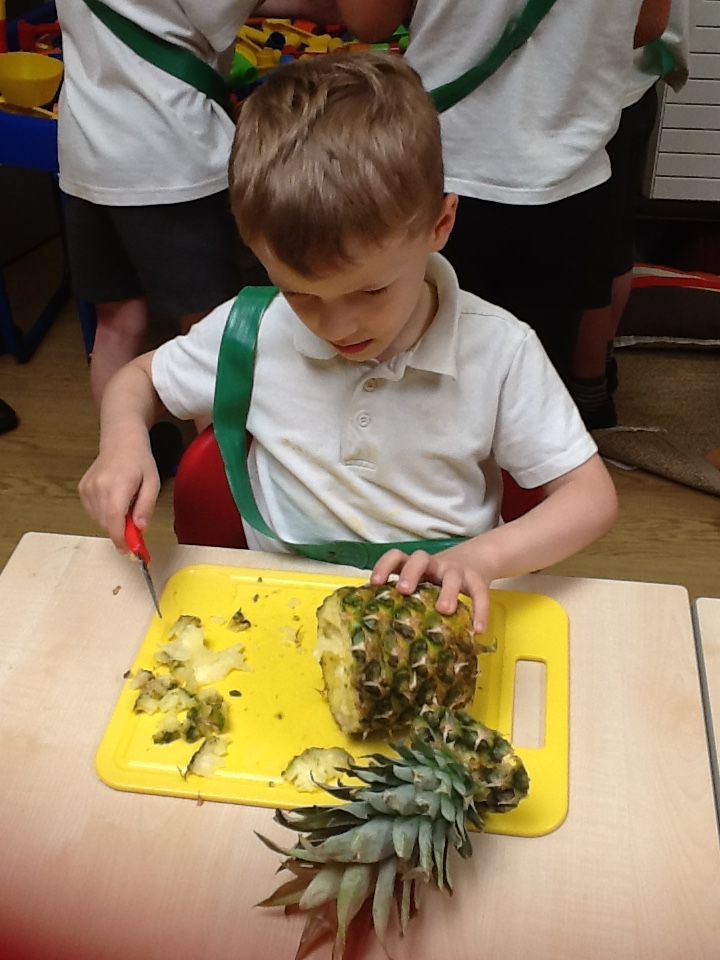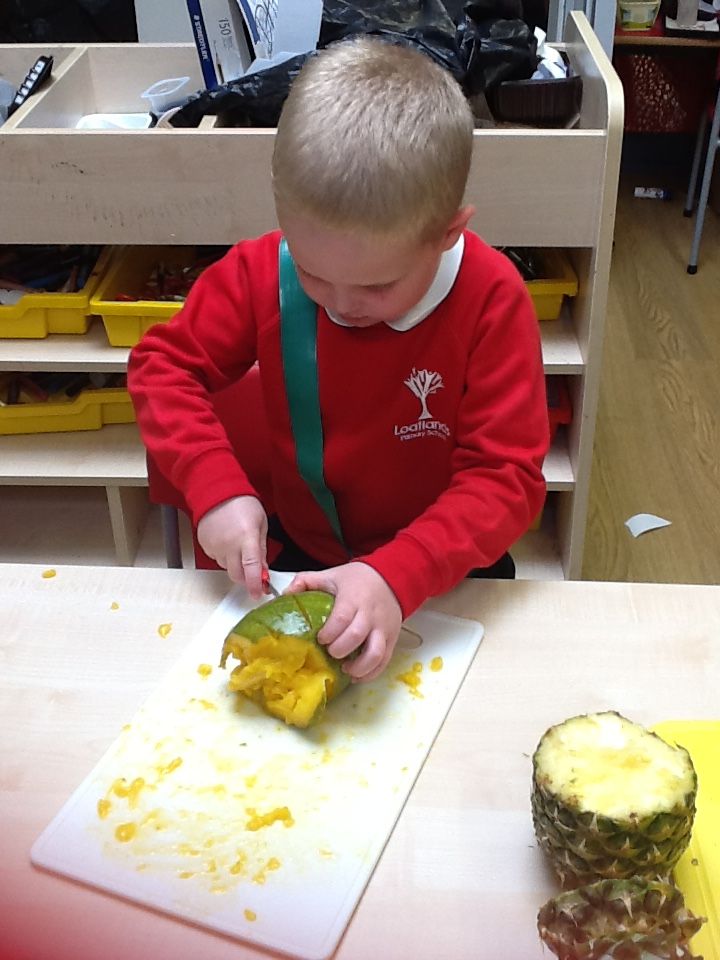 A very interesting (and sticky) afternoon of hands on learning!!
Mrs Greenwood and Year1