Reception News
What a busy few weeks we have had in Reception! We have been learning all about pets. So far we have found out about dogs. We had a special visitor last Monday. Mrs Hibbs bought her lovely white dog called Dolly in and taught us: how to look after a dog; what to feed them (and what they should not eat!); how to hold them on the lead and that they need walks, fresh water and a comfortable bed. We loved stroking Dolly and to be honest Dolly loved us too because she kept rolling over for tummy rubs! Everyone stroked her soft fur.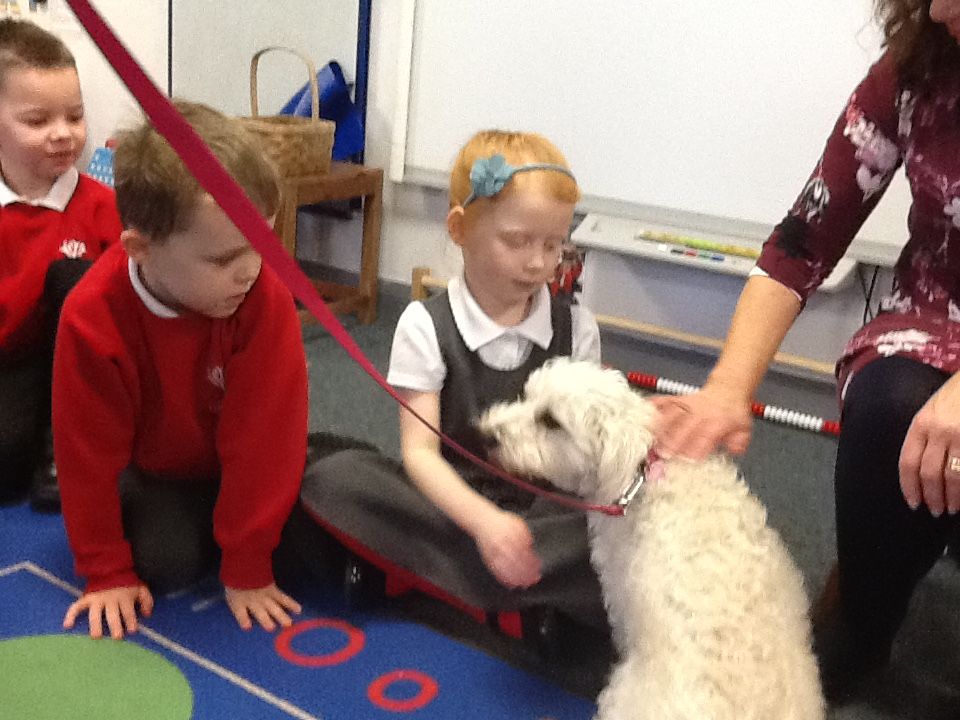 We have two new areas in Reception, which are proving very popular. Our new 'fiddle board' in Rosen room has many interesting switches, latches, locks and flaps to open and close. It is helping to make our fingers nice and strong for writing.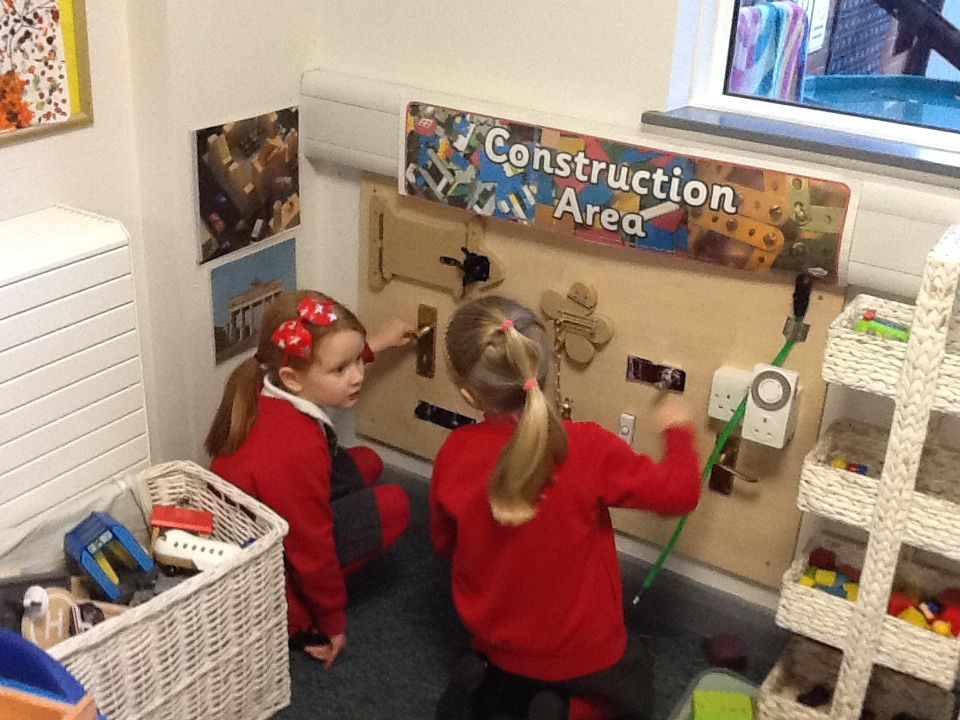 We also have some budding carpenters using our newly relocated 'Tinkering Table' outside. We are really enjoying using real hammers and screwdrivers to screw and hit tacks into real wood logs. If you would like to donate any old screwdrivers or hammers for us to use we will be very grateful
!