This week we have been learning all about bees. We know about where they live, how many legs and wings they have, what they like to eat and how they make honey.
We had to try some honey after learning so much.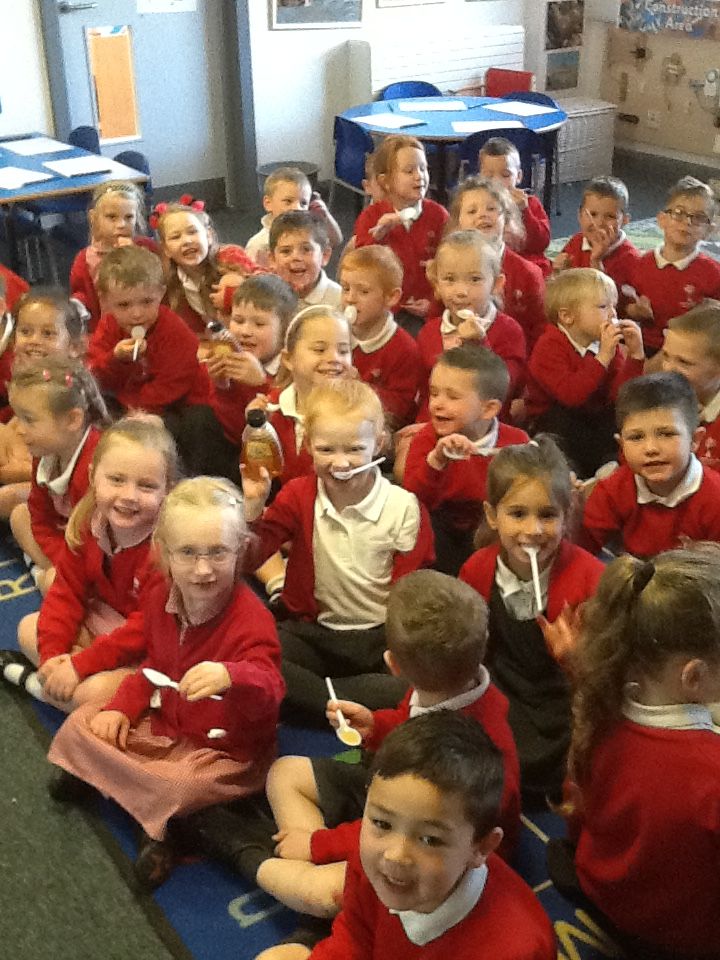 Everybody had a try...we were all brave, and some of us realised that we actually liked it. Lot's of us loved it!
We all went to our journals and wrote about how it tasted. Everybody did their best writing! here are a few for you to see.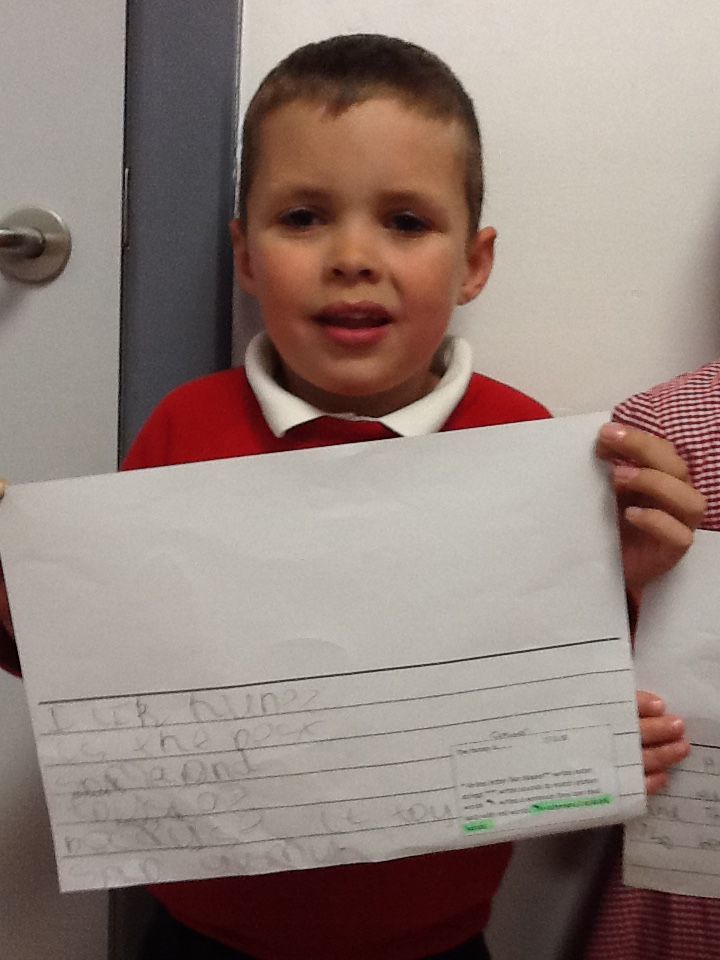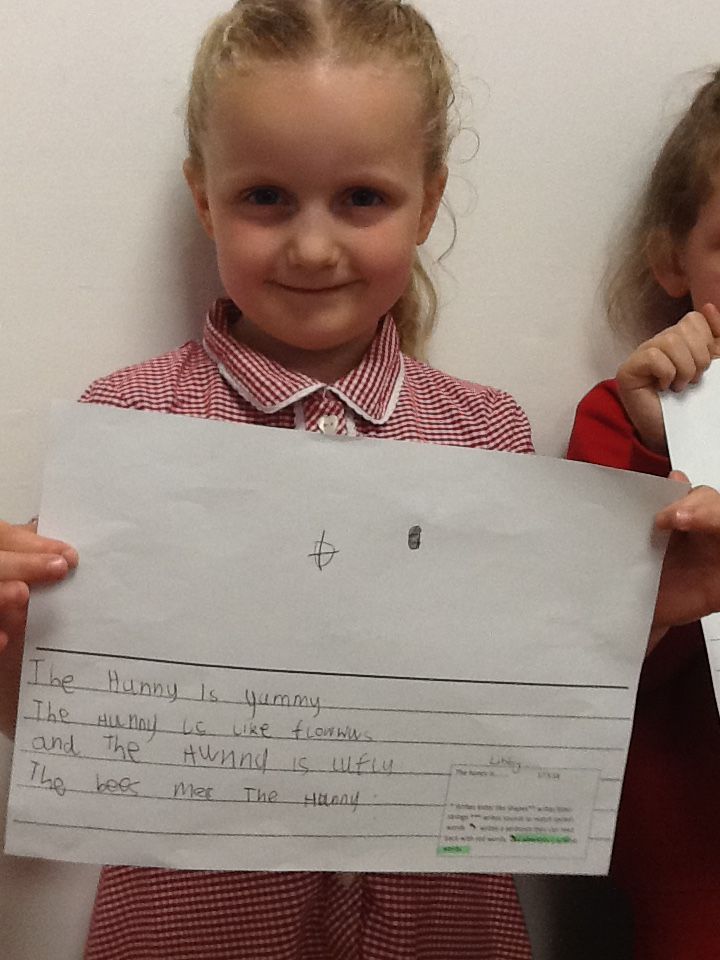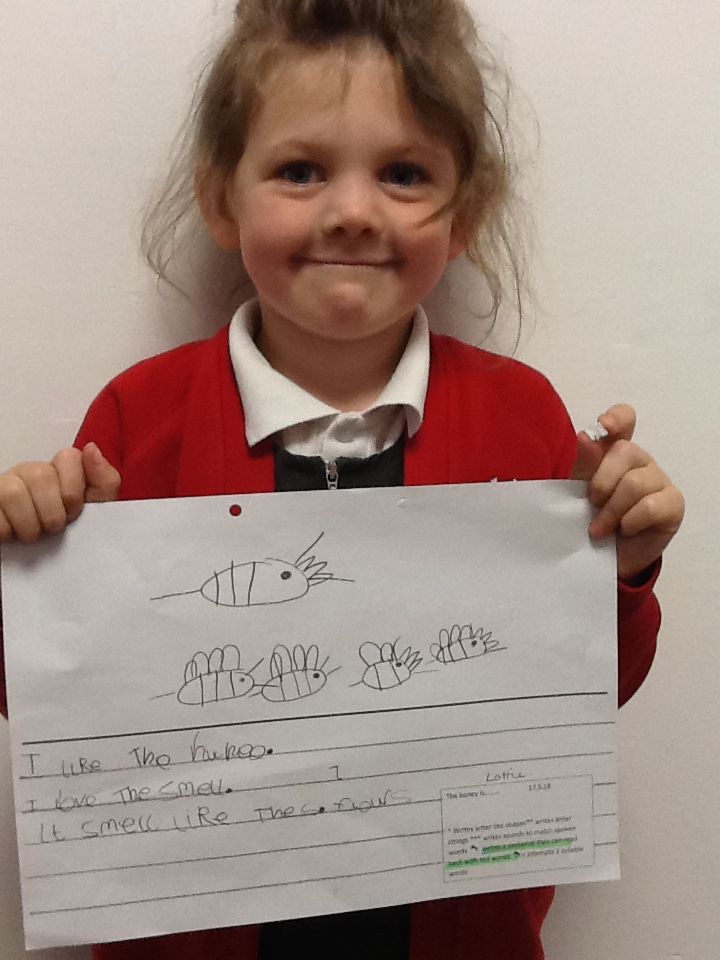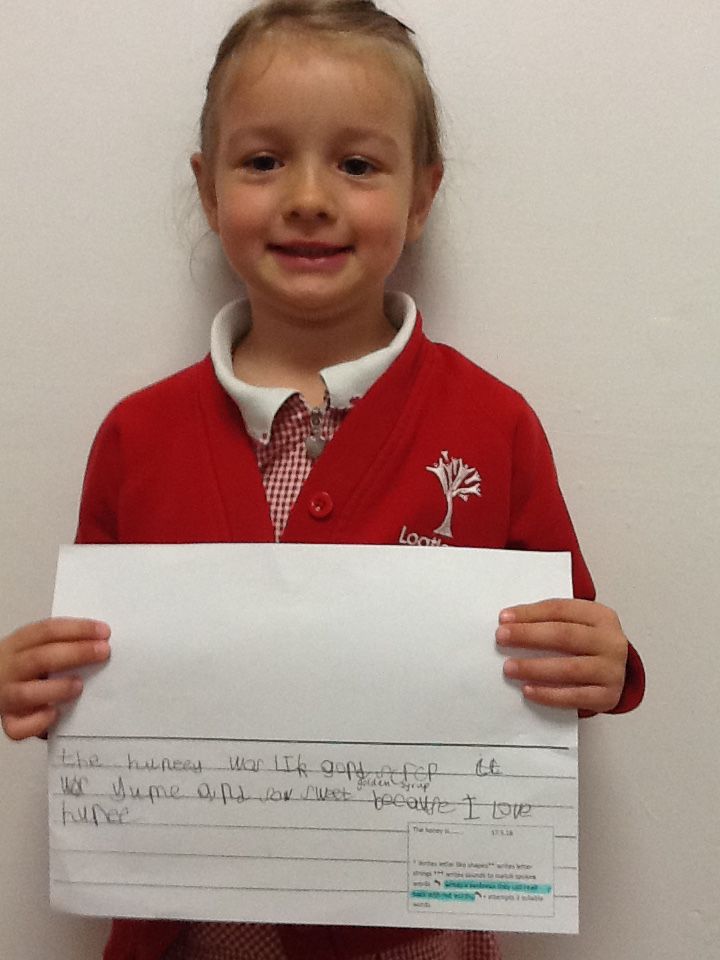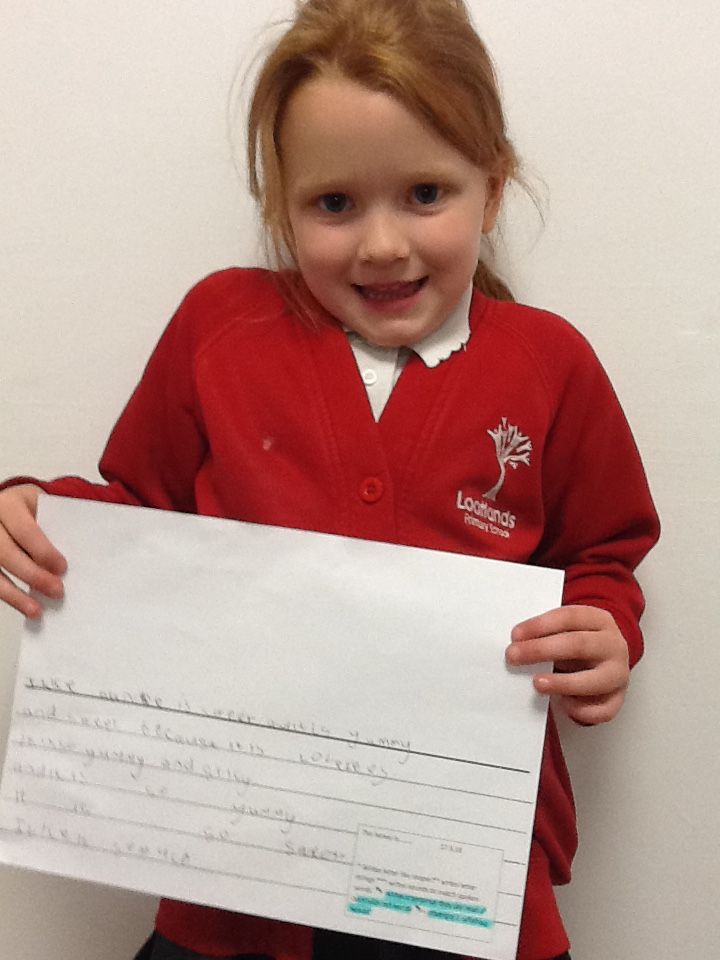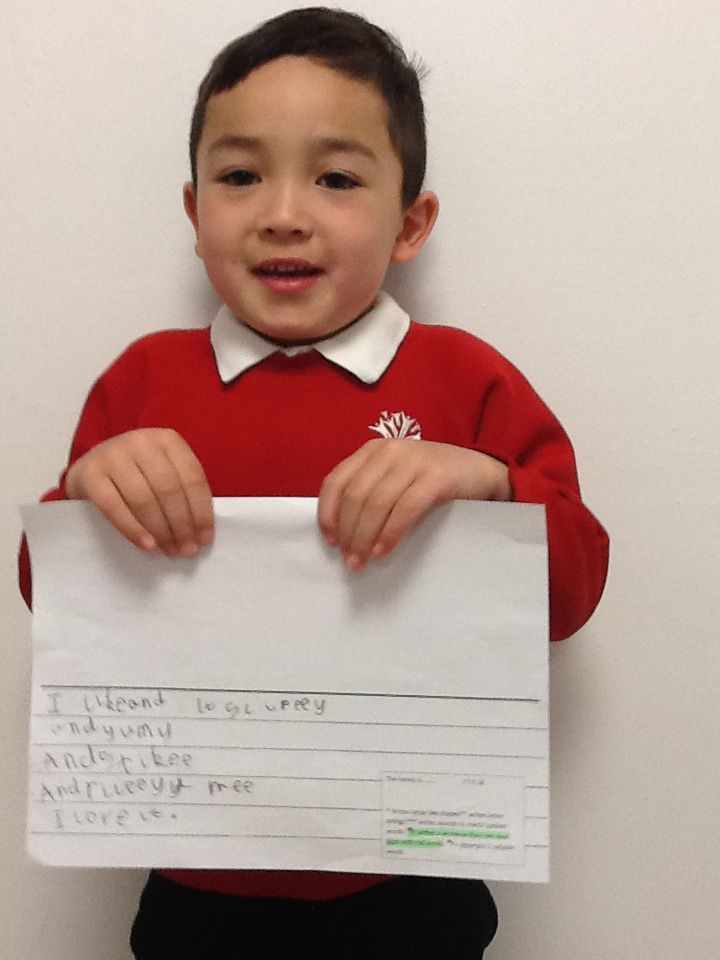 What yummy morning!!
Mrs Cross and Reception