We have a brand new, sparkly area in Reception this week! It's a 'Music Production Studio'. We are lucky to have a musical expert in our team, Mrs Oram. She plays in a brass band in her spare time and is passionate about music so she is spreading her knowledge and enthusiasm with our children.
Mrs Oram has set up a wonderful music making area for the children to explore. It contains 'boomwhackers' of different pitches, tuning forks, a ukulele, xylophone, hand bells of different notes, castanets, maracas and many more intersesting hand instruments.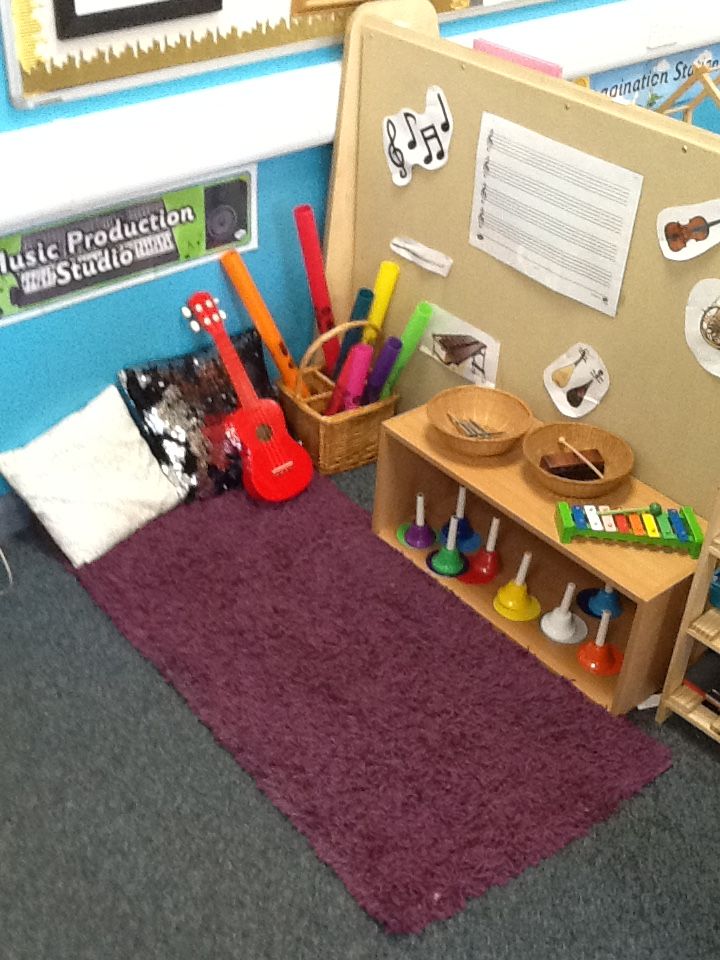 Mrs Oram has explained to the children what the musical notes look like and has spent time with the children in the area, showing them clips of 'boomwhacker bands' on the whiteboard and helping them to explore and make music.
Reception really are a creative bunch, I wonder if any of the children will become musicians one day?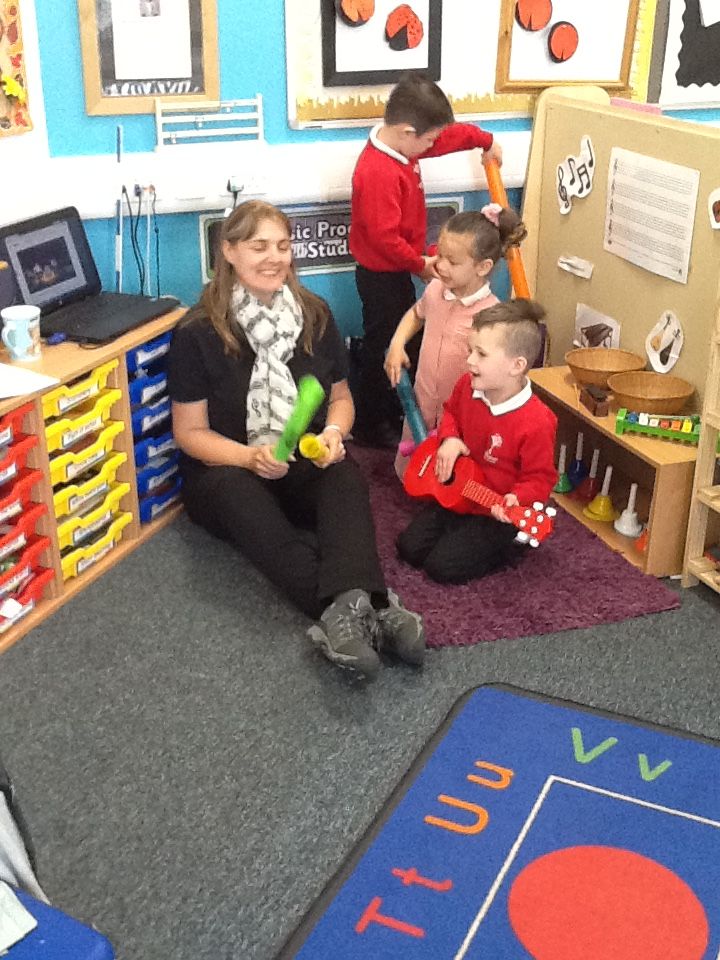 Let us know if you have any music moments at home by writing on a wow news from home slip,
Thank you
Mrs Cross and the Reception Team