Thank goodness the snow and ice has finally gone and we can look forward to spring! Although it is still a bit damp and chilly we have been wrapping up and enjoying the outdoor area much more over the past week or so.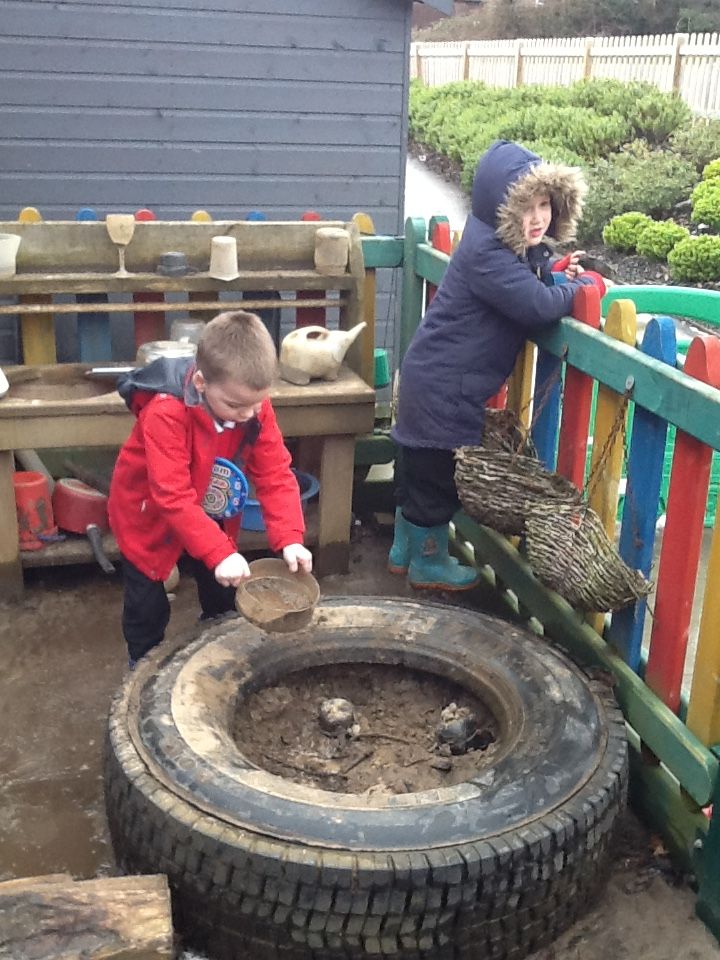 It's been great to use the mud kitchen again, we've been making cakes, pies and choclate milkshakes to name but a few!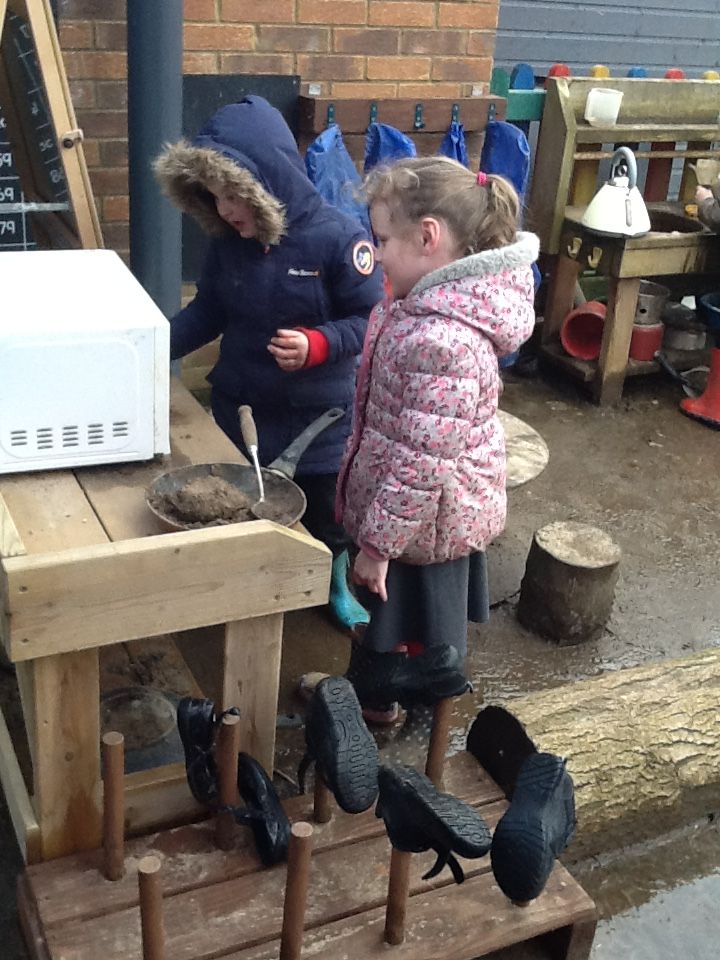 We have also enjoyed the trim trail again on a Friday afternoon. It was so good to see the children really challenging themselves, you can tell we have got so much stronger! We are also much braver and able to safely risk assess to keep ourselves and our friends safe.
What has really impressed all the grown ups is how we work together as a team now, helping each other if someone is stuck and using our words to instruct our friend about how to climb on a new piece of equipment!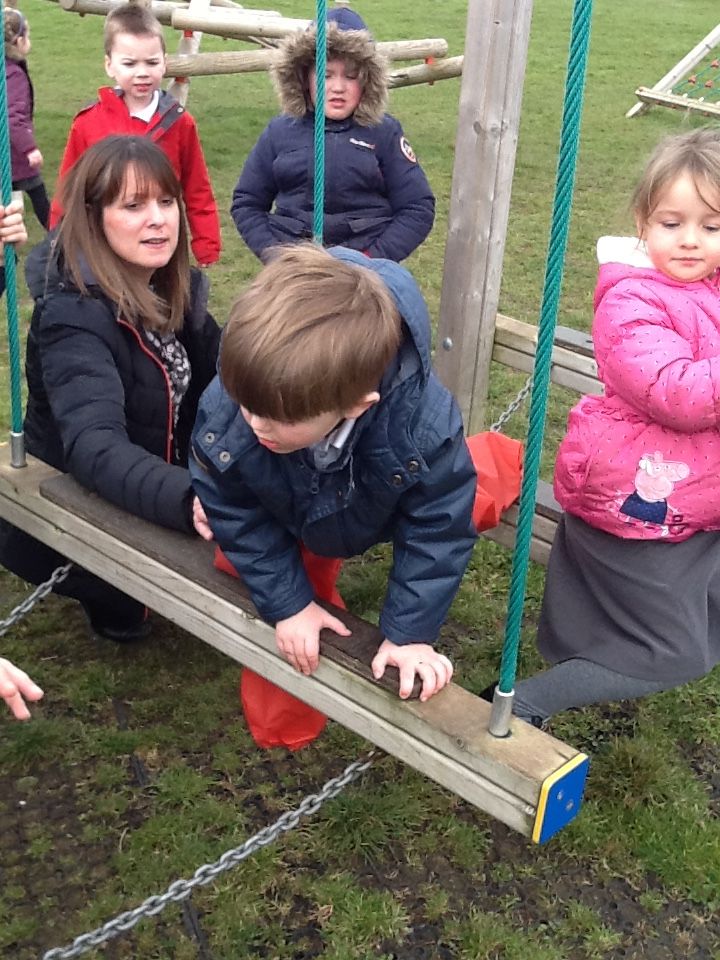 We have also started yoga on a Friday afternoon. The children are amazing at relaxing their bodies and stretching into the various poses. This term P.E will stay on a Friday but after Easter we will go back to our slot on a Tuesday afternoon.
Mrs Cross and Reception