We have enjoyed another fabulous couple of weeks in Reception learning about pets.
Mr Izzard-Snape came along to talk to us about his two cats called Martha and Frank. (Frank is actually a girl!).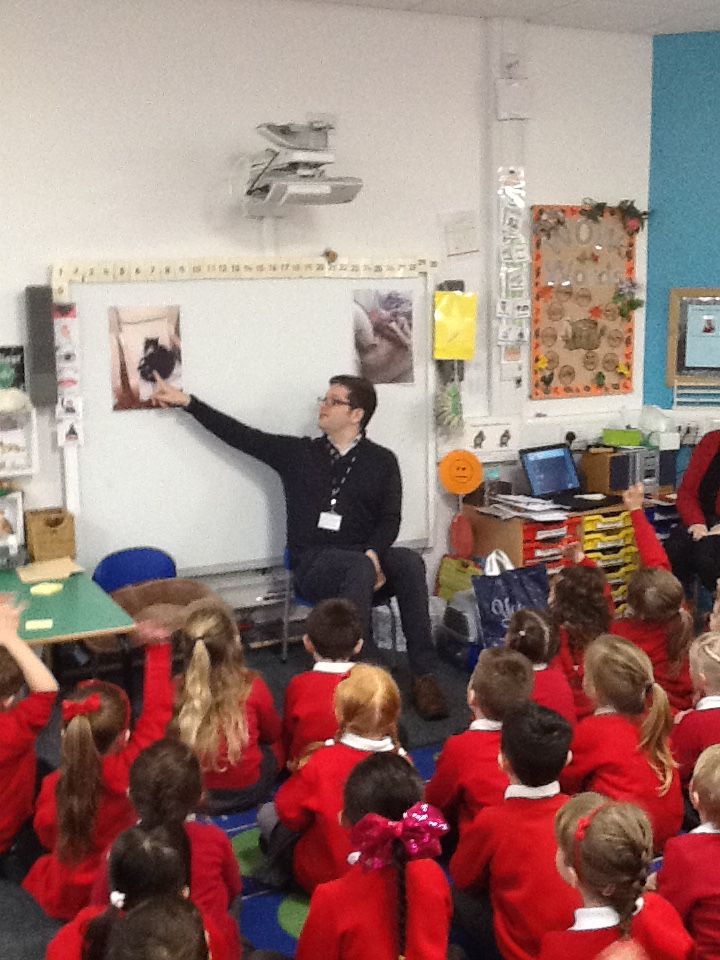 We found out how to look after cats, including what they like to eat, how to take care of them and that they like to sleep on the bed and sofas! We looked at their vet records and handled some of the equipment Mr Izzard-Snape uses to look after them. We were surprised to learn that cats need their teeth cleaned with a toothbrush and special toothpaste! If you look on our pet board you will spot a picture of Martha and Frank.
We also had another special guest! Mrs Wallace brought her rabbit, Softy to visit. He was very, very, soft and fluffy. He has a special mane, as his daddy is a lion head rabbit. He sat in the middle of our circle and we watched him clean himself. Softy lives in a hutch and eats pellets. His favourite treat though is a nice juicy apple!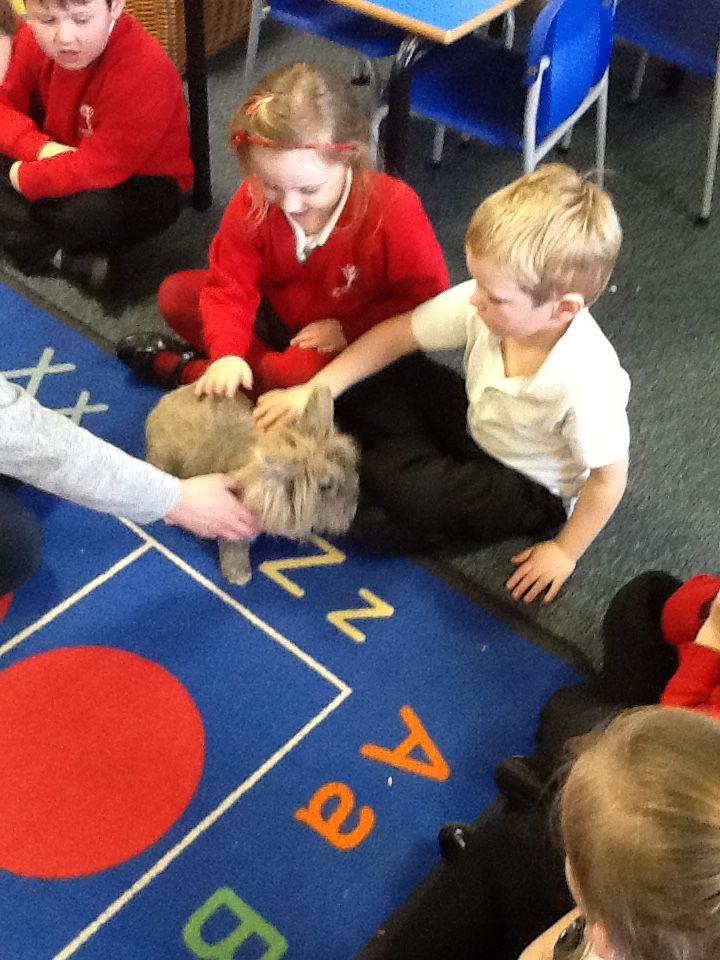 Have you noticed that we have changed our P.E day to a Friday?
We have been really challenging ourselves on the large apparatus in the big hall. Although it is very high, we have been super safe and careful and have learnt special strategies to keep our friends safe too.
We have been practising all sorts of skills such as climbing and jumping, and going under, over and across equipment.
What super strong muscles we are building. Take a look at some of us in action!