Year 1 Update
This term we are learning all about the jungle. We have an exciting new roleplay area as part of our continuous provision where the children can pretend to be explorers or jungle animals.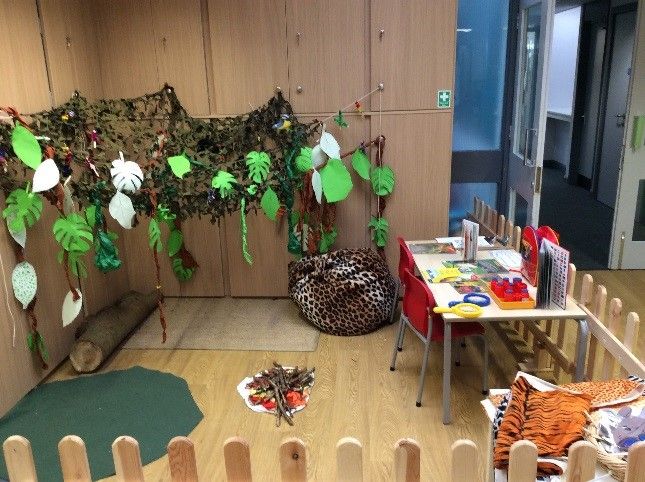 We've also been using our imagination to create our own jungle critters based on images of real insects.
We have started off by finding out where we would find jungles across the World. We will be learning about some of the plants in the jungle and some of the animals that are native to Africa. We like find out about more unusual animals so later on in the term we will be writing factfiles about some animals which might be unknown to us.
In maths this week we have been focusing on adding two numbers together using a number line or a tens frame. We have become very confident at selecting the resources that we would like to use and explaining how we have worked out the answer to our problems. We have also been securing bridging over 10 when adding, meaning that we can work with bigger numbers. Over the next few weeks we will start to look at subtraction in more depth too.
We have been reading the story Monkey Puzzle by Julia Donaldson and Axel Scheffler. In groups we have been acting the story and eventually we will be thinking of new characters so that we can write our own unique versions. We have loved having the opportunity to use drama to tell the story too.
This term we are very fortunate to be working with a PE coach during some of our PE sessions. She makes sure our sessions are really exciting and that we are working our bodies quite hard.
We look forward to continuing with our learning as the term progresses and filling our brains with lots of new and exciting knowledge about the jungle.